Senior Consultant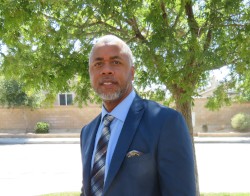 Yusef Andre Wiley, was born October 24, 1969 and raised in South Los Angeles, California. Both of his parents, Betty and Sampson Wiley originally from the state of Texas. Andre is the youngest of five children. By the age of 13, he started associating with gang members and getting into trouble around the neighborhood. After serving a juvenile sentence, Mr. Wiley continued his gang involvement with other known gang members earning a reputation as a gang banger in the areas of South LA (Compton, Watts and Willowbrook) which eventually landed him in the correctional system in California at the age of 21. 
Mr. Wiley, also a Life Coach has now been working for many years to end gang and youth violence through his development and writing intervention and rehabilitation programs. His work as an adviser and mentor has been phenomenal. He is the creator and founder of the Timelist Group (a pre-release/post-release) rehabilitation program which also provides housing for parolees Los Angeles California and continues to provide training's at several CDCR facilities.  He also has assisted several reentry start-up organizations in the SF Bay Area, a former Commissioner on the Human Relations Commission of the City of Union City, Alameda County Reentry Panels and Advisory Boards. He is an author and has gained an AA degree in Small Business Management as well as Paralegal Degree and is a certified trainer and coach of the John Maxwell Team.  Mr. Wiley is currently the Founder & CEO of the Timelist Group, Inc, Senior Consultant at YW Consultants and proud father of six children, three biological and supporter of Autism Awareness and Research.
Independent Consultant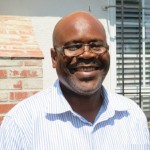 Cortez Chandler, better known as "Taz" was born in Zanesville, OH.  His father was a United States Navy Chief Petty Officer, and his mother was a stay-at-home mom. His parents raised their three children, of whom, Cortez was the oldest. The family migrated to Long Beach, CA in 1980. Throughout Mr. Chandler's youth and years of education, he attended California public schools. Mr. Chandler graduated from Millikan High School in Long Beach, CA. and played college football for Chaffey College in Rancho Cucamonga, CA.  In 1989, Mr. Chandler obtained his California business license and ran a successful auto detailing service until the summer of 1991.
Unfortunately, and regrettably, in the fall of 1991 Mr. Chandler was ordered by a judge to serve a life sentence in a California correctional facility. He served 24½ years and was released on August 19, 2015. In During his incarceration, he met Mr. Andre Wiley of the Timelist Group, with whom he began to talk about life after prison and building the necessary skills to successfully transition. That meeting would change his life forever. Upon his release he was transitioned to the Amistad Foundation where he learned coping skills and much more taught through the Timelist programs. Being on Parole Mr. Chandler became a PRNN for CDCR. Using all the life skills that's Parole has helped him with. He wants to give back to the men and women so they able to reintegrate smoothly
Also, during Mr. Chandler's incarceration, he met his best friend, La Para, who became his wife when they married the very day of his release. They recently celebrated their 2nd wedding anniversary. Today, Mr. Chandler spends the bulk of his time being a great husband and helping other ex-offenders who have been released from prison to be successfully reintegrated back into society. Ironically, he now works for the Timelist Group's reentry program as the Director of Operation and runs their transitional homes. He is a dedicated and compassionate to helping other ex-offenders find their way in life and teaches them how to succeed after prison.
Mr. Chandler went back to the Avenal State Prison as a motivational speaker sharing what PRNN is all about, mine you this is the same prison Mr. Chandler paroled from.  further promote reentry and reintegration, wholeness of self and mind, financial literacy and entrepreneurship for ex-offenders.
Yusef Wiley & Earl Simms
When you dread attending a staff workshop for fear of boredom and keeping your eyes alert, here's your dynamic duo that add energy to the room, your cup of Joe. Keeping you engaged and ready to learn more. Book us for your next staff training.
Earl Simms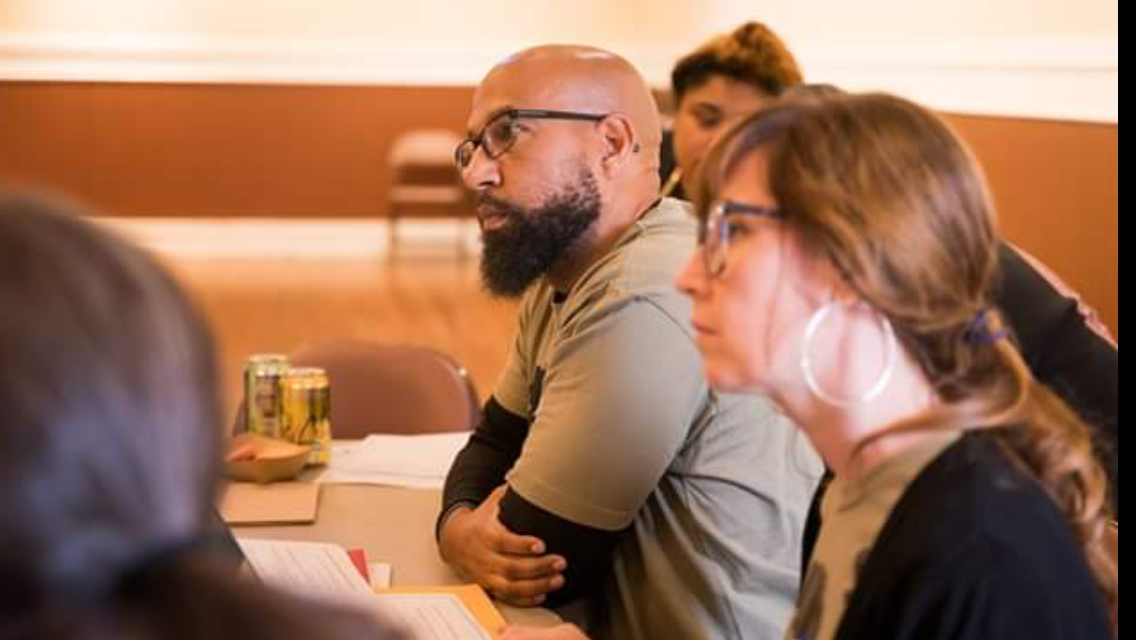 Earl Simms the Regional Director for the Timelist Group Bay Area chapter. A now Certified Life Coach, who found his freedom through mindful meditation, and participating in the Timelist group. He served 22 years in prison for the senseless murder of another African American young man in Los Angeles. Being a voice for Alfonzo, and to change the culture of separation among-st our community, is Earl's motivation and has made this his living amends to be a leading voice in the implementation of mindfulness and violence reduction practices in the communities similar to where he comes from.
From a lens of lived experience as a formerly incarcerated African American male, and a beneficiary of this trans-formative practice , Earl is purposeful and intent on demystify this meditation and healing practices to the populations he and Timelist serves.
Being a member of the Anti-recidivism Coalition, sitting on the FIA (Formerly Incarcerated Advisory) Board to the District Attorney's office of San Francisco(Gascon), facilitating town halls with the Department of Children and Family services, Member of the Timelist Group (Now Regional Director), and working with the intense violent cases in East Oakland through Oakland Unite, are all the bodies of work that have given Earl the opportunity to connect with individuals who have and could benefit from establishing healing and mindfulness practices. 
He looks forward to take innovative approaches to address some of the ills that plague our community. Empowering and reducing the stress of the traumas that have left a wake of disconnect and fear, which make it challenging to come together as a collective to overcome challenges as one.