Growth Investment
Are Your Ready to Lead?
Coaching
Coaching is a service we offer as well as a lens through which we approach our work. We believe that our clients have the answers and that our role is to guide them through with curiosity and compassion.
We view coaching as a partnership between client and coach. Often the transformation that occurs is mutual, each person expanding the other's world of possibilities.
Our team uses powerful questions and creates a courageous space for clients to discover their fullest potential.
We always use a culturally compassionate and trauma-informed approach to empower justice-impacted individuals because we believe everyone deserves a second chance at success.
Workshops 
Our team trains and coaches people to become successful business owners, entrepreneurs, executives, and managers. 
YWC staff offers transformational workshops and skills training for businesses, nonprofits, and community groups. 
Our job is to create dynamic workshops that inspire growth and nurture team building. Our workshops empower attendees to practice self-discovery and build self-esteem.
Through a culturally compassionate lens, we build the character and skills of justice-impacted individuals who want to be leaders in business or their communities.
Speaking 
YWC team sparks meaningful engagement through their authentic storytelling style.
We are public speakers who inspire audiences with our transformational stories of becoming community advocates, business owners and successful thought leaders after incarceration.
Our team of leaders delivers compelling speaking engagements that are inspired by a purpose and passion for giving back. 
---
Our Speaking & Training Topics
Tapping into Resilience: Toolkit to Build to build your personal and professional coping skills to thrive  OR A Toolkit for Thriving in your Personal and Professional Life
Building Youth Leadership: Working with new leaders to build more sustainable programs; New minds New vision
Becoming an ENAGIC Distributor (Kangen Water)
Overcoming Stigma: Mental Health Treatment in BIPOC Communities
How to Become a Fair Chance Employer: How to Hire, Train and Engage System-Impacted People
Challenging the Internal Dialogue: From Self-Doubt to Empowerment  
Building your Internal leadership: Using coaching management for developing positive org culture
Company Mastermind Group: Foster a culture of success for your business and employees
From Crime to Entrepreneurship: How to find your true and authentic path
Life After a Life Sentence: How to find work/life balance and your inspiration to lead
---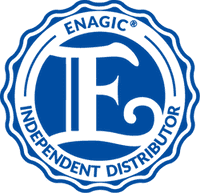 Health & Wealth Business Opportunity
The Enagic Corporation direct sales system empowers hard-working and passionate independent distributors around the world. They fall in love with our products, and they spread the word about the positive changes Kangen Water® has brought into their lives and finances. Don't pass up this opportunity to not only gain independence, but to also achieve wealth through the health of Kangen Water.
Life Changing Products