YW Consultants was born out the need to serve both individuals, companies, corporations, firms, groups, both faith-based and non-faith based organizations. YW Consultants also command the expertise to provide consulting services to government agencies such as, Correctional Departments, Probation, Parole agencies both adult and juvenile. The idea is to bring a complete training experience and tool kit to companies and individuals that want to take what they do to that next level. This is why we've added business building, entrepreneurship, wealth building and much more to the landscape as trainers and community investors. 
---
"Don't underestimate the impact of having a 'Life Coach and what that can mean for you and your team, (long term)." - Yusef Wiley
#LeadershipReal stories, life changing experiences from amazing individuals who demonstrate what it takes to get from zero to success within 3-5 years. Investing in your future means planning today.

Be inspired, call us today, inspire your team, empower your colleagues or your family and witness your holistic growth!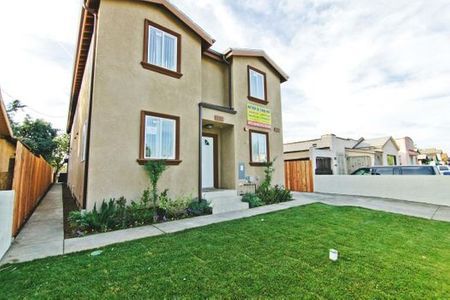 Are you a Venture Capitalist?
These are becoming the new style housing facilities across LA County and elsewhere. Investing in these housing facilities will ultimately help us solve our homeless problem. Become an investor with YW Consultants, LLC.

Invest in your future as an entrepreneur
Customize your needs and discover who you are. Book YW Consultants to help you build your boss capacity.
Positive Behavior Change and Transformation | 
Relationship Growth with Spouse and Family |
Business Coaching | 
Balancing Work and Family Life |
Becoming An Entrepreneur (What it takes?) |
"Feeling Hearts with Hope, Purpose and Determination to become successful"
---
Financial Management & Wealth Building Class via zoom | Thursdays 6:PM PST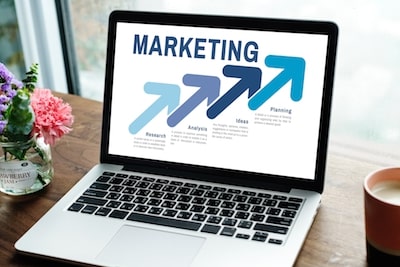 Get Personal Coaching Services for
Youth, High School age and TAY (Transitional Age Youth)
Parents (Teen and Adult)
Teachers
Law Enforcement Officers
Government employees
Administrators
and more ...
Limited, but arranged contact due to COVID-19 and zoom sessions
YW Consultants LLC | 661.233.3959 | contact@ywconsultants.com
Send us a referral for a speaking engagement ... Lives are Impacted after Hearing our Stories of hope and transformation
Danica Kreculj, Program Officer at IVCLA

"The U.S. Department of State's International Visitors Leadership Program (IVLP) connects emerging foreign leaders with their professional counterparts in the U.S. to cultivate international cooperation and understanding. In the past several months, Yusef Andre Wiley has met two IVLP groups, whose program topics were related to reentry for men and women in the United States. He spoke with both delegations about rehabilitation and prevention for at-risk populations and provided a unique, firsthand perspective to the issue of incarceration as an ex-gang member.

The first group hailed from all regions of the world and included international leaders working in the government, nonprofits, NGOs, universities, and religious institutions. Mr. Wiley kept the visitors engaged with his compelling personal narrative and passion for helping the incarcerated. One visitor from Togo wrote in his evaluation: "I appreciated Yusef Andre Wiley's efforts and commitment for the inmate population as a process for them to gain freedom." Another Kyrgyz visitor commented that because the founder of Timelist "has experienced and knows what it is like to be in prison for a long time, he has a competitive advantage of understanding prisoners." The interpreters from the same group mentioned that Mr. Wiley had a "fascinating bio of a former inmate. It was of great interest to the visitors, and they asked many questions." The second group came from Tajikistan and included journalists who specialized in covering the topic of violent extremism. Mr. Wiley addressed the support services for the incarcerated and examined best practices for preventing people from returning to prison. The interpreters commented that his "personality and experience were moving".

Mr. Wiley was kind enough to provide his time and expertise for these two groups, who returned to their home countries with a deepened understanding of violent extremism within the context of the U.S.. All parties undoubtedly benefited not only from a professional standpoint, but also from the cultural exchange that resulted from these connections."

Darlene Burke, Executive Director at Ten Toes In

" Yusef Wiley has been instrumental in assisting our organization, Ten Toes In with working with our formerly incarcerated brothers with our Mentorship Program. This Mentorship Program is an accountability relationship with our formerly incarcerated Ten Toes In brothers and newly paroled men who are married or in committed relationships.

Yusef also rebuilt our website and gave it a more professional appearance. He added all of the programs and services that Ten Toes In currently provides and will provide in the future.
Finally, he helped to create our Curriculum, Intimate Relationships 101. This curriculum facilitates a six month class twice a month at Avenal and Pleasant Valley State Prisons and it teaches the men to be better men for themselves and their partners in a marriage or committed relationship. It also teaches life skills while incarcerated and it prepares them for a successful reentry. Ten Toes In is proud of the Partnership that we have cultivated with Yusef Wiley and his TEAM. "
---
From juvenile detention, gangs, and serving two decades in prison. Yusef Wiley, now CEO of nonprofit organization and senior consultant. Family oriented, serving the community by changing lives with his lived experience and innovative approach to creating solutions. His Autobiography is available on Amazon or you can request a book signing event to hear his amazing testimony. 
Business Disclosure
Any requests made for speaking engagements, workshops, training's are solely for the benefit and advantage of clients booking services. There will not be any mention or intent to distribute, solicit donations or highlight businesses or organizations affiliated with the speaker(s). Nor will there be any attempt to promote or sell books authored by speaker(s) except and/or only when expressed in writing by reserving agency or persons booking services.
As a result of COVID-19 we expect all visitors to wear face mask before entering office building.